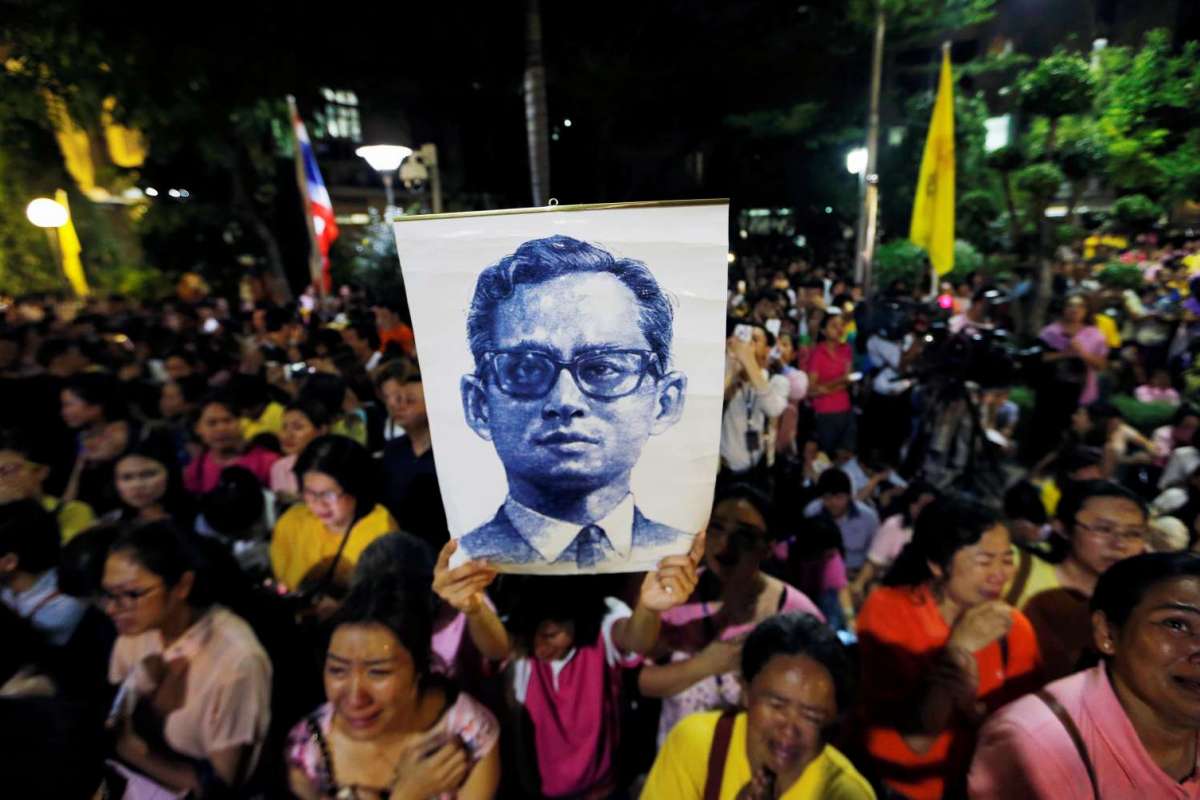 The iShares MSCI Thailand ETF (THD) is up more than 3% today even as the broader Emerging Markets ETF (EEM) is off about 1%. In what may be a reverse case of "buy the rumor, sell the news", Thai stocks had declined about 10% in recent sessions on worries that King Bhumibol Adulyadej's poor health was unstable and deteriorating. But the event of his passing has halted the slide as investors ponder the future of the country without the revered monarch.
THD's yield of 3.4% could offer some stability to investors even if the country experiences some instability. 
While the country could experience renewed instability in the wake of the King's death, purely as an investment matter the stocks in THD look attractive after the recent sell-off, which resulted in an upgrade from a Neutral to Overweight recommendation. Although not as undervalued as stocks in EEM, Thai firms generate slightly above average profitability over the course of the business cycle, and THD's dividend yield of 3.4% (based on consensus DPS estimates for 2016) compares favorably to EEM's yield of just 2.6%. This should offer some stability for investors, even if some instability were to occur in the country.
What do you think? Is the recent dip in THD a good buying opportunity for a country still with a lot of potential growth ahead?