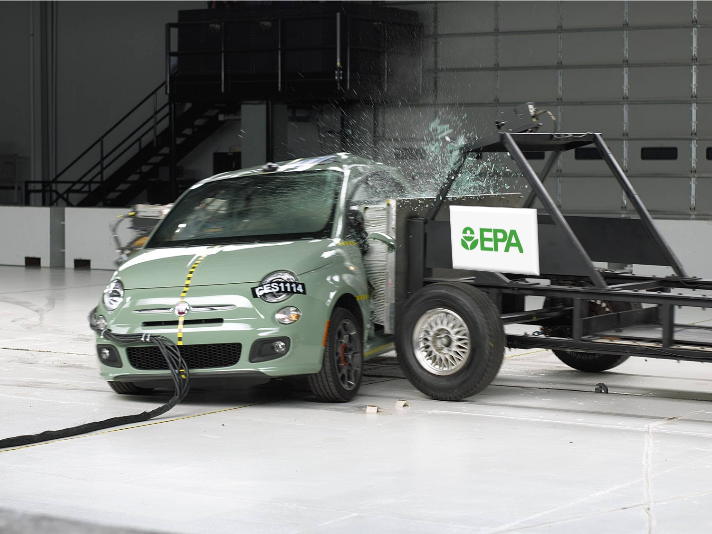 Shares of Fiat Chrysler Automobiles crashed today as the Environmental Protection Agency accused the company of violating U.S. laws by using software to help its diesel vehicles meet emissions standards in lab tests. Bloomberg News reports that the company's liability could be as much as $4.6 billion, which comes just days after Volkswagen AG agreed to pay $4.3 billion to settle claims of similar violations.
The company denied the allegations and said it will present its case to the incoming administration. Fiat may or may not fare better under a Trump EPA than Volkswagen did under the Obama EPA, but damage to the stock has already been done, and uncertainty will cast a cloud over Fiat's stock price for some time to come. Shares traded down as much as 18% earlier today.
Naturally, the sell-off is weighing down ETFs that hold shares of the car company. We used our Hedge Finder tool to find ETFs holding either the primary listing in Milan (FCA IM), of which there were 43, or the U.S. listing (FCAU), of which there were only two. Here are the top 5:
Table 1: Top 5 ETFs Holding Fiat Chrysler (FCA IM, FCAU)
| ETF Ticker | Fund name | Weighting (%) |
| --- | --- | --- |
| EWI | iShares MSCI Italy | 3.7 |
| DBIT | Deutsche X-Trackers MSCI Italy Hedged | 3.7 |
| FPX | First Trust US IPO | 1.5 |
| DBSE | Deutsche X-Trackers MSCI Southern Europe Hedged | 1.2 |
| IPD | SPDR S&P International Consumer Discretionary | 0.5 |
Source: ETF Research Center
The First Trust US IPO fund (FPX) holds the firm's U.S. listing; the other four ETFs hold the firms ordinary shares listed in Italy.
For a list of ETFs holding any other stock, use our Hedge Finder tool. Many investors use it to hedge single stock risk ahead of earnings and other events such as this.